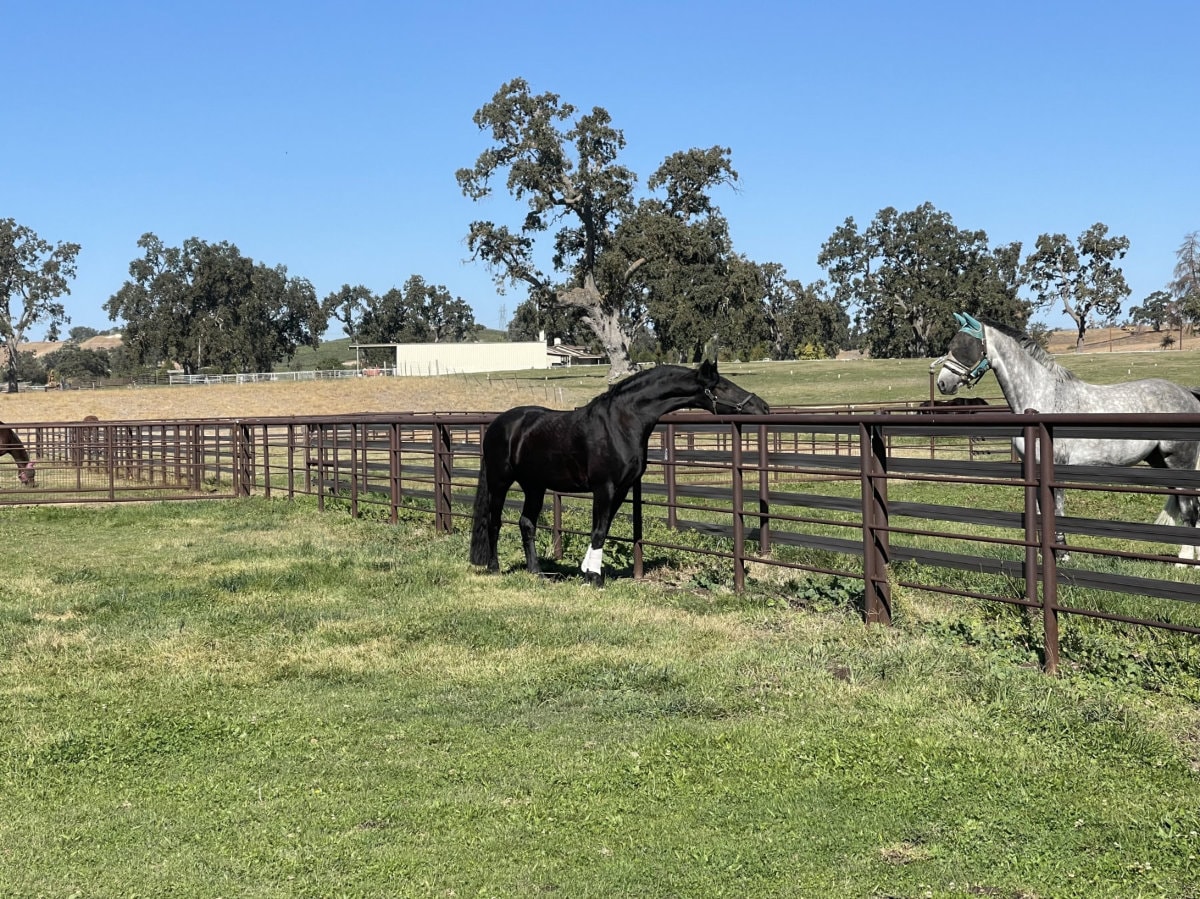 A One of a Kind Equine Training Facility
Templeton Farms is a state of the art facility, where in training horses boarded here are kept in the main barn with stalls and attached paddocks. Horses are turned out on grass pastures 5 to 6 days per week and the care is impeccable. The large airy covered arena allows for daily training regardless of weather and the horses enjoy going out on the mile track that meanders throughout the property.
All stalls have an "in and out" option so the horses have constant access to the outdoors. Grass turnout is available. Both the dressage arena and the 60 ft round corral have well maintained optimal sand footing.
Horses are monitored 24 hours a day.
Located in the heart of the beautiful California Central Coast wine country.
Visit: Templetonfarms.com
---
Our Home Barn
Our home barn is located directly across the street from Templeton Farms.  It is a small private facility with a veterinarian on site.  The barn is light a airy and it is steps from the Eckstein house. Both the dressage arena and round corral have well maintained sand footing.
We offer personal care, horse training, and horseback riding lessons for every level.