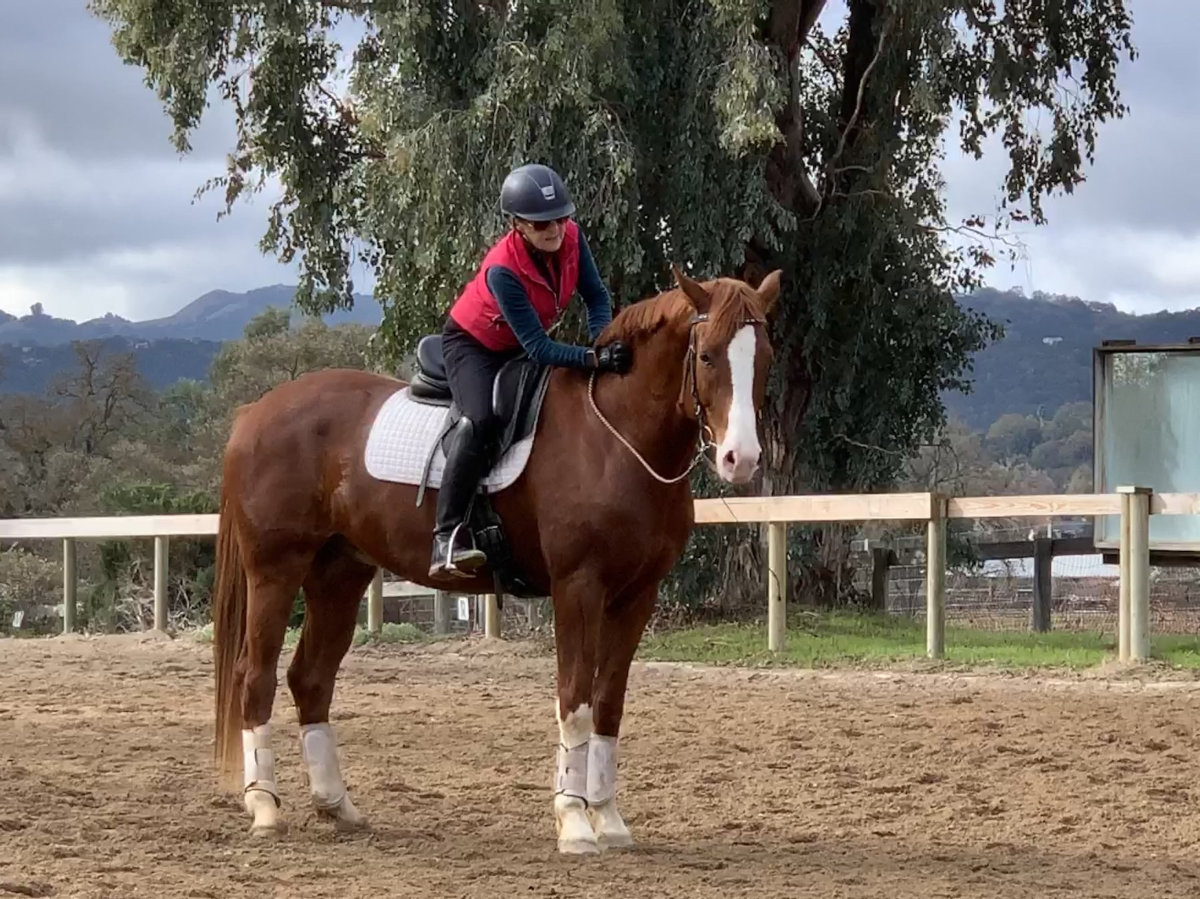 Full 3
Here To Provide You & Your Horses A Valuable Experience

Full 1
Professional Training. At Every Level.
Full 2
Schedule your visit!
We think you'll love it here.

WELCOME TO ELLEN ECKSTEIN DRESSAGE
Helping horses and riders achieve a relationship
of mutual respect and understanding
Ellen's approach to each horse and rider is based upon the belief in the innate goodness in each person, and in the intrinsic willingness in the horse. Her goal is to enhance the relationship between the two by fostering understanding and to give the rider the tools and techniques to safely and successfully ride and train his or her own horse.
Ellen's 2023 Clinic Schedule
January
5-8 Desert Horse Park Show
18/19  Carmel Valley Clinic                 
Contact: Tamar Hughes (831)-901-8412
February 
8-9 Carmel Valley Clinic

19-21 Petaluma, Hawkwood
Gina Ruth: (925)330-4602
March
1-2 Cave Creek Az       
Contact: Cynthia Lippon  (602)-739-0079
8-9 Carmel Valley Clinic
April
3-8 World Cup , Omaha NE
14-15 Carmel Valley 
May
6-7 SLO Dressage Show, Paso Robles 
12-13 Carmel Valley
June
2-4 Bozeman clinic contact: Darcy Minter (406)-522-3906
11 SLO-CDS Dressage
TBA Carmel Valley
23-24 San Juan Bautista, show
July
TBA Carmel Valley
28-30 Somis Dressage show
August
TBA Bozeman, Mt
TBA Carmel Valley
September 
TBA Jackson Wy
Contact: Wendy Morgan (307)-413-6680
Contact Ellen